Our Guest Speaker was Marah Clark. She is an Entomologist and Director of the City of Jacksonville, Mosquito Control Division located on Eastport Road.
She spoke of the different ways the city fights them, and also what we can do to control them.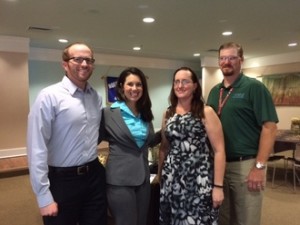 From left to right: Patrick Bennett, Sheri Treadwell, Marah Clark, & Paul Johnson
Also, member Sollie Mitchell got to meet the President of the United States when he was in town.