In cooperation with the EDEN Group, the Northside Business Leaders held a candidate forum featuring the candidates running for the House of Representatives, Congressional District 4. In attendance were Steve Kaufman, Ed Malin, Bill McClure, Deborah Pueschel, Lake Ray, John Rutherford, and Hans Tanzler, III.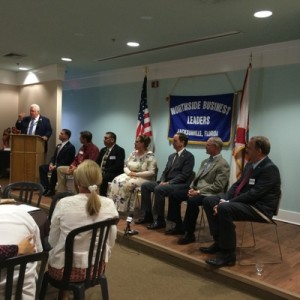 Each candidate was given a unique question to answer. This allowed our attendees to gain information about the views of each candidate.
We also presented our Scholarship Recipients for 2016. They are Taylor E. Snipes, Tania T. Williams, Warren M. Hornsby, Chase M. Killette, and Khaai Nguyen.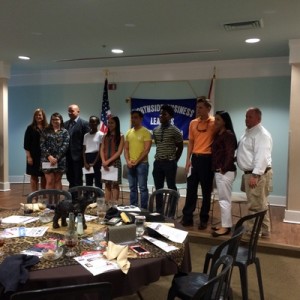 We honored our Officer of the Quarter. The award was presented by Assistant Chief Greg Burton to Officer Fred Caldwell.